Honeybird Is Your New Favorite Weighted Blanket, Especially When You See The Price
By Michael Adams   |   June 3, 2019
Weighted blankets have become incredibly popular for a good reason. They're a natural, holistic solution that can improve sleep. Time Magazine even named weighted blankets one of 2018's "Best Inventions." And for a limited time they are giving 10% off (see below).

Finding the right weighted blanket isn't easy, though, especially with so many options on the market. Some use cheap materials that make the blankets bulky and hot, and others are too pricey. One company is pretty confident their blanket stands out from the rest: Honeybird may have designed the perfect weighted blanket.
What makes Honeybird different?
Honeybird's founders have a history of delivering great products at a fair price. They met at Harry's, the razor company that attracted millions of customers by offering razors for $2 or less each. At Harry's, they saw a company can succeed without overcharging.
 
Honeybird strikes the right balance between quality and price. They offer weighted blankets starting at $135, which is a good deal considering the quality of the materials. (Other weighted blankets on the market cost $250 or more.)
No design detail was overlooked. The duvet cover is machine washable for easy cleaning. It has a soft, cozy side made of a material called a "double-knit" and a ultra-breathable cotton side that prevents overheating.

Glass beads make the blanket heavy. They're distributed in a 4-inch grid pattern so the weight does not shift. Using glass beads ensures the blanket isn't bulky or noisy when you move.

It's a throw size, so it's perfect for lounging on the couch or using on top of bedding during the night. Small touches, like the fabric label with the Honeybird logo on it, show how much care went into the product design.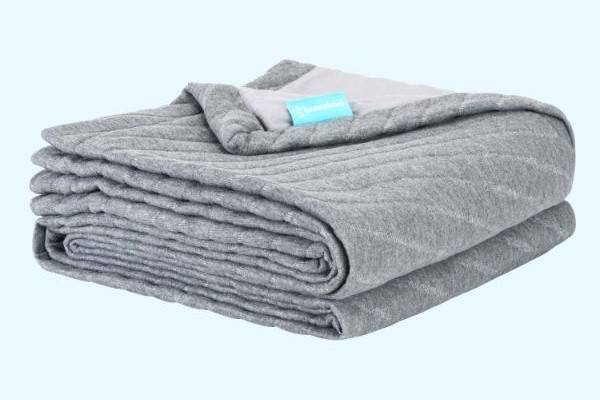 Honeybird sells its blankets online and ships them right to the customer's door. No carrying a heavy box home from the store necessary. (Good news: Free shipping is currently available.)

Honeybird knows you might need to try it out to see the benefits. That's why they offer a 30-Day Money Back Guarantee. More than 92% of customers decide to keep their blankets. If you do need to make a return, though, they'll even pay for return shipping.