How to Pick
Your Honeybird
Weighted Blanket

Read on for answers to the Top 3 questions our team gets about picking the perfect weighted blanket.

Which weight should I choose?
We recommend picking a blanket that weighs ~10% of your bodyweight. The 15-pound blanket is our most popular option.
Sharing the blanket with someone else? Pick based on the lighter person's weight so you both will be comfortable using it.
Having trouble deciding? We recommend picking the lighter one. Customers who follow this advice are half as likely to need an exchange.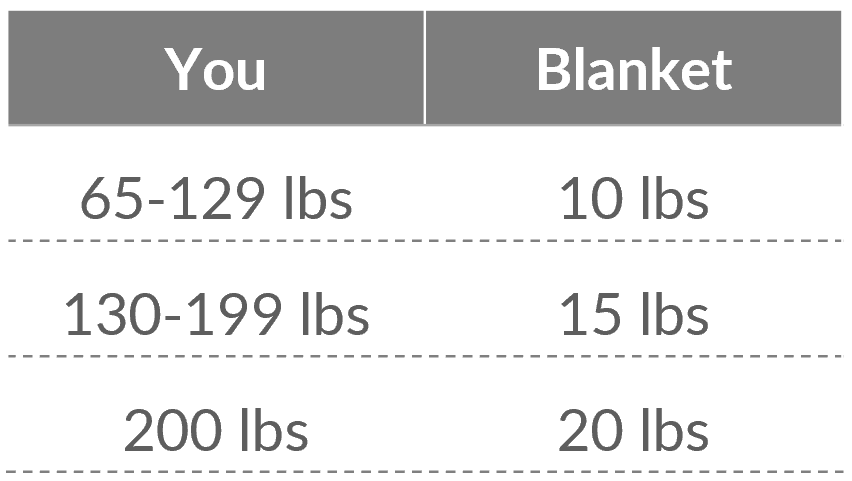 Should I buy a duvet cover?

The duvet cover is optional, but we recommend it.
The #1 reason people add a duvet cover is because it's machine washable. It makes your blanket easy to clean and can make it last longer. (The weighted blanket itself can be spot-cleaned as-needed.)
Other customers add a duvet because it's made with breathable materials that keep you cool. The side of the duvet that rests against your skin is made of premium cotton so you don't overheat.
Finally, the duvet cover features our signature Honeybird look. It will make your weighted blanket look great in any room.
On a budget? Save $40 by skipping the duvet cover. You'll still get the benefits of using a weighted blanket.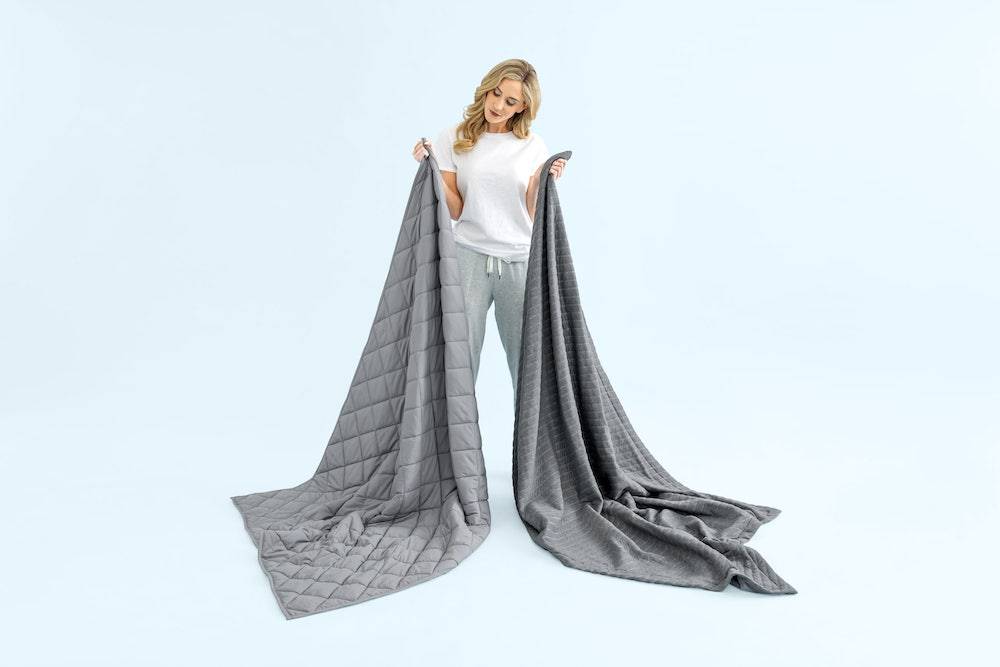 Why is the blanket throw-sized?
Our blankets are throw-sized so that when you're laying underneath it, the weight is distributed across your body, not on your bed or couch.
Most of our customers sleep with their weighted blanket on top of their other bedding. They keep it folded over their couch or across the bottom of their bed (pictured below).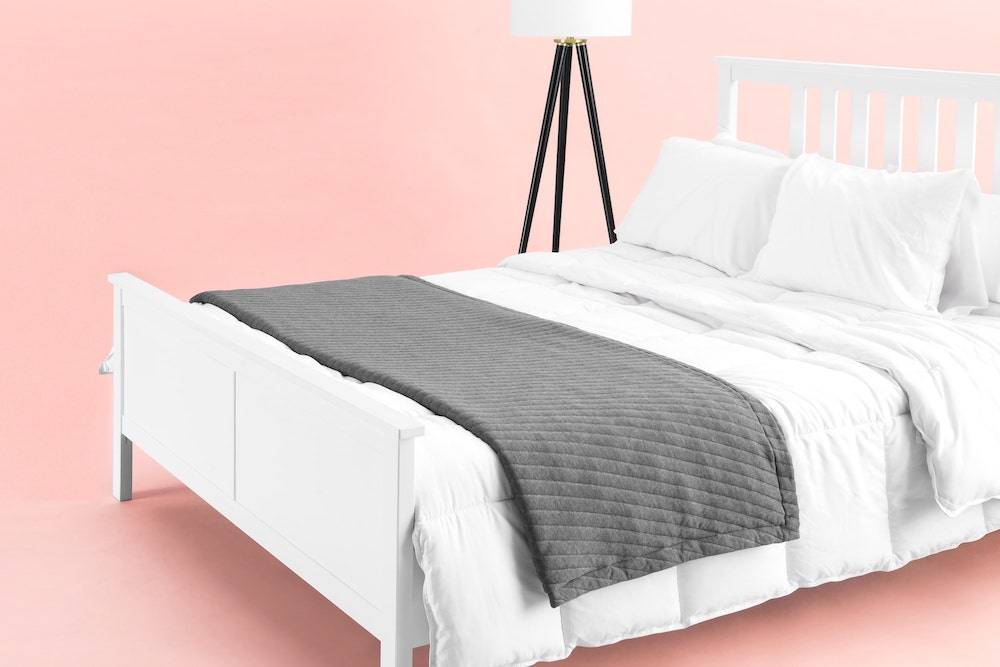 Shop Your Recommended Weighted Blanket
The Weighted Blanket
with Cover
(15 Pounds)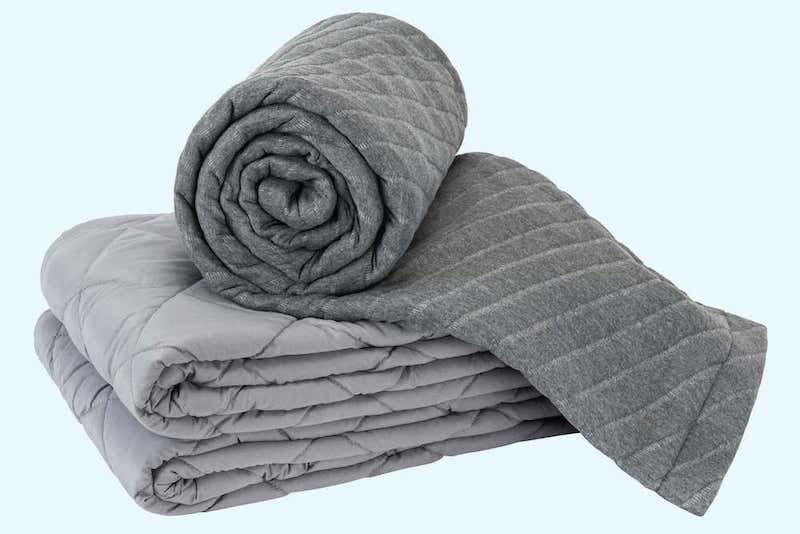 $30 Discount Active
Free Shipping