LIMITED TIME DISCOUNT: $30 off and FREE SHIPPING on all orders, no code necessary.
Weight Selection Guide: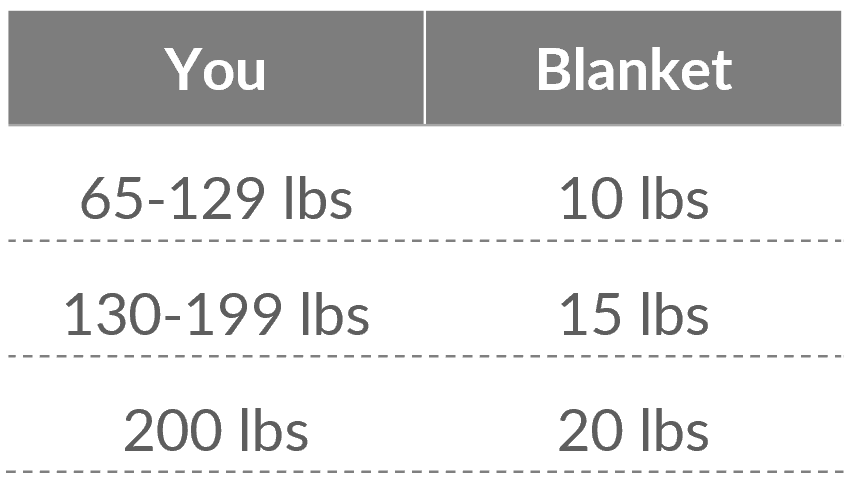 Product Details
Designed to improve sleep and reduce stress/anxiety
Large personal throw size (51'' by 75'')
4-inch diamond grid design ensures uniform weight distribution
Fine-grade glass beads made from recycled materials
Provides deep touch pressure stimulation
30 Day Trial with Free Return Shipping
Questions? Email us at Hello@GetHoneybird.com
I LOVE MY BLANKET!!
I have been anxious what with all that is going on around us, so I did a bit of research and found this blanket..
It has only been 1 week and I am sleeping sound and solid through the night!! I wish I had known about this sooner! Great job, great product, thank you Honeybird!!
Best gift i ever gave myself!
once i got it out of the box and felt how heavy, thought it would be hot to sleep under. Nope haven't slept this good in a long time. thank you so much.
Best sleep ever!
This blanket works like a dream! I've been sleeping much more soundly since receiving this blanket.
👍🏻
Perfect size and really good site
2 Birds 1 Stone
I bought 2 weighted blankets. One for my daughter's anxiety and one for my son's insomnia. Both children have reported a more comfortable sleep due to the blankets weight. They have since been washed and the removable cover makes it easy to throw in the wash. Then once dry simply tie back inside and shake up and down a few times and it goes back to it's former spread. VERY valuable for their mental and emotional psyche and worth the price.