LIMITED TIME DISCOUNT: $30 off and FREE SHIPPING on all orders, no code necessary.
Weight Selection Guide: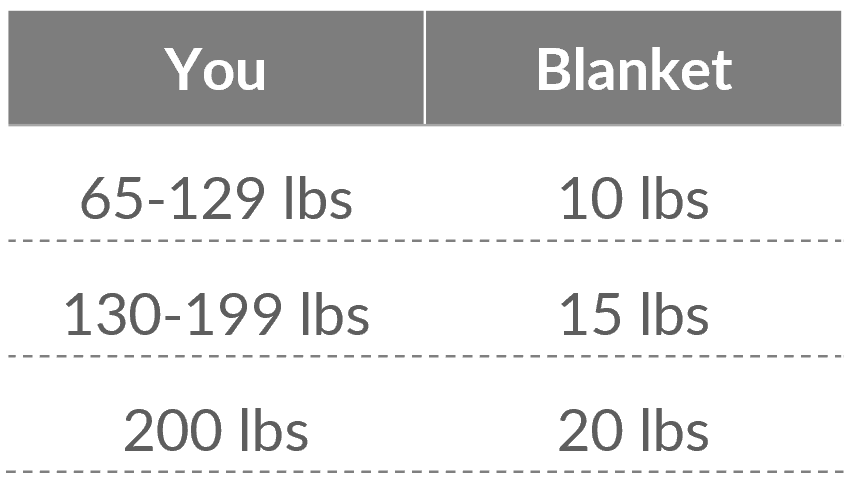 Product Details
Designed to improve sleep and reduce stress/anxiety
Large personal throw size (51'' by 75'')
4-inch diamond grid design ensures uniform weight distribution
Fine-grade glass beads made from recycled materials
Provides deep touch pressure stimulation
30 Day Trial with Free Return Shipping
Questions? Email us at Hello@GetHoneybird.com
Amazing Blanket
My husband is 63 and ha struggled with insomnia for several years. When he pulled this out of his anniversary box yesterday he was so excited. He fell asleep within 15 minutes of putting this over himself and last night was the first night he slept al the way through without tossing and turning. Y'all are amazing! Thank you.
Sound asleep in minutes
I usually fall asleep in about an hour and a half before I got this blanket, now it is a matter of ten minutes before I am asleep.
Well satisfied with the blanket.
Finally a good nights sleep
This blanket is a complete game changer for me. I use to toss and turn what seemed like hours before falling asleep, now I'm falling asleep in minutes. Didn't really believe this would work, but I gave it a shot and so happy I did. Love it!!! Highly recommend this blanket.
First good sleep I've had in a long time.Highly recommend.