LIMITED TIME DISCOUNT: $60 off and FREE SHIPPING on all orders, no code necessary.
Weight Selection Guide: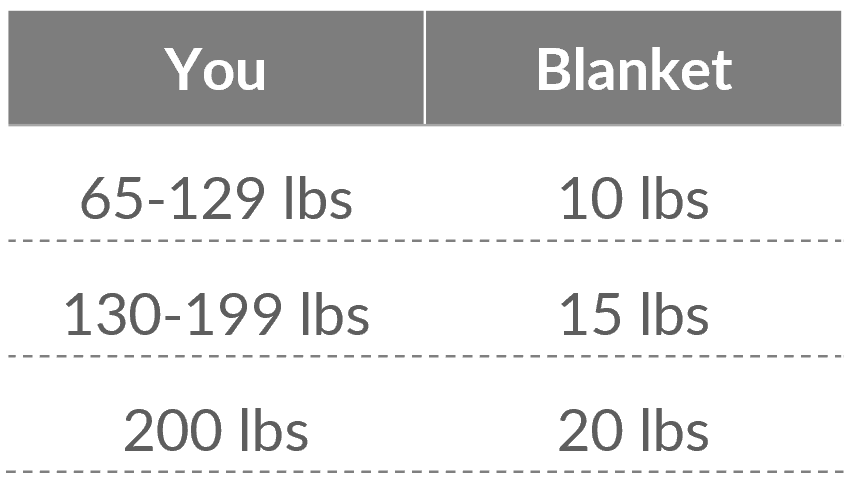 Product Details
Designed to improve sleep and reduce stress/anxiety
Large personal throw size (51'' by 75'')
4-inch diamond grid design ensures uniform weight distribution
Fine-grade glass beads made from recycled materials
Provides deep touch pressure stimulation
30 Day Trial with Free Return Shipping
Questions? Email us at Hello@GetHoneybird.com
Best Blanket I Have Purchased
It was a gift and she is so pleased. Everything was as described. Attractive. 10lbs is manageable to move about. She is using on top of Duvet but when winter hits I imagine it will go under the duvet.
Best Blanket Ever
I love my weighted blanket. The first night i did not sleep well but since then i have slept wonderfully! Best money i ever spent
New experience
Using a weighted blanket is definitely a new experience. I'm 77 and have never done anything like it before. I think it's going to be positive and will stick with it as I get acclimated to THR feel.
I didn't know what I was missing.
I have been going back and forth about a weighted blanket for a while now. I was worried about feeling claustrophobic but it has not been an issue. I literally start yawning as soon as I climb under my blanket and have been sleeping so well. I did not even know that I had not been getting good rest.
I am a very light sleeper and any noise can wake me up so I love that this blanket is sound-free.
Highly recommend.