LIMITED TIME DISCOUNT: $30 off and FREE SHIPPING on all orders, no code necessary.
Weight Selection Guide: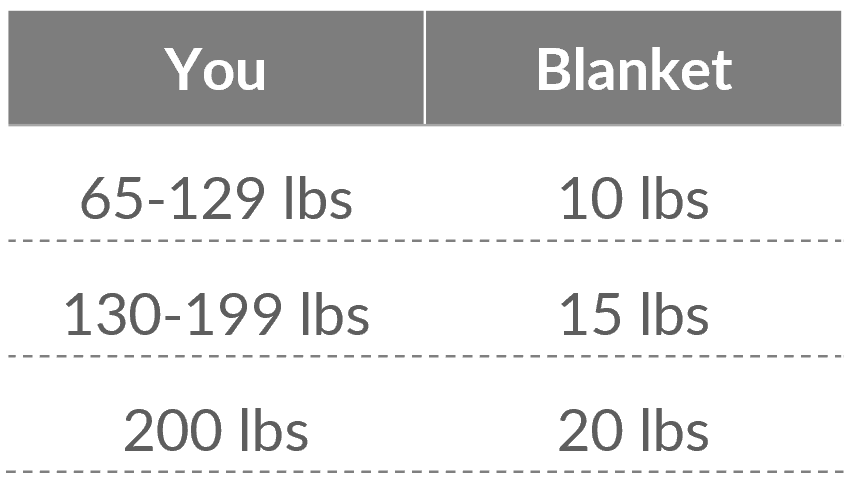 Product Details
Designed to improve sleep and reduce stress/anxiety
Large personal throw size (51'' by 75'')
4-inch diamond grid design ensures uniform weight distribution
Fine-grade glass beads made from recycled materials
Provides deep touch pressure stimulation
30 Day Trial with Free Return Shipping
Questions? Email us at Hello@GetHoneybird.com
omg
i slept with it a week before i gave it to my girlfriend. we love it, helped with her insomnia and me with restlessness, now she wont give it back so i'm getting one for me!
Love it. Ordered and received my second one today, April 8, 2021
Finally, a good night's sleep!
I usually sleep 2-3 hours a night. Since I've been using my blanket, I have been sleeping 6-7 hours every night. Thank you so much for making this wonderful product
The Honeybird Weighted Blanket