LIMITED TIME DISCOUNT: $30 off and FREE SHIPPING on all orders, no code necessary.
Weight Selection Guide: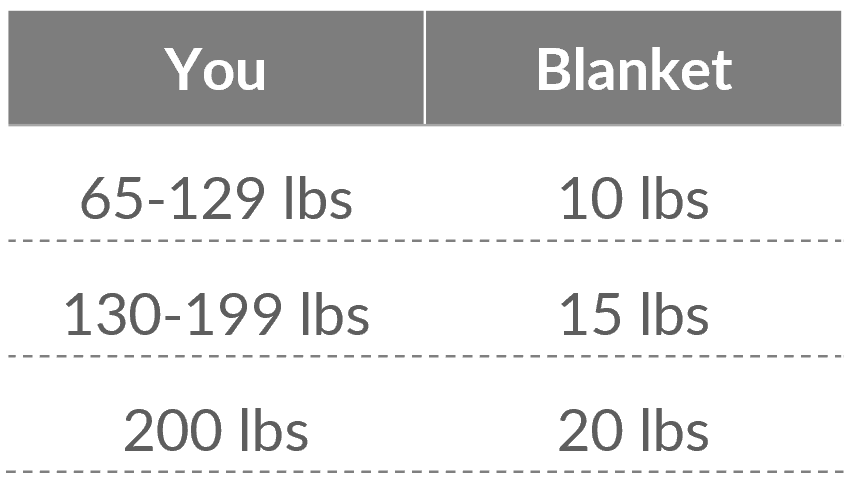 Product Details
Designed to improve sleep and reduce stress/anxiety
Large personal throw size (51'' by 75'')
4-inch diamond grid design ensures uniform weight distribution
Fine-grade glass beads made from recycled materials
Provides deep touch pressure stimulation
30 Day Trial with Free Return Shipping
Questions? Email us at Hello@GetHoneybird.com
The Honeybird Duvet Cover
Worth every penny
Absolutely love my blanket
Amazing customer service
Communicating with Honeybird's customer service was flawless. No miscommunications and staff were understanding. The blanket wasn't for me, but we figured out an alternative solution. Kudos to the team for valuing their customers.
Wonderful Company
I got my blanket and it was to heavy so I called the company and they immediately took care of me without hesitation. They shipped me out a lighter weight blsnket and took the old one back. They were fast and efficient. Thank you to customer service