Get $10 off on top of our $60 off site-wide offer.
LIMITED TIME DISCOUNT: $60 off and FREE SHIPPING on all orders, no code necessary.
A soft and cozy, breathable weighted blanket made with cotton, undetectable glass beads, and quality construction. A natural solution for poor sleepers.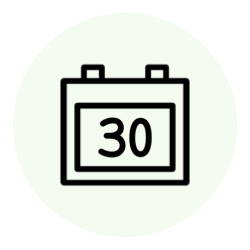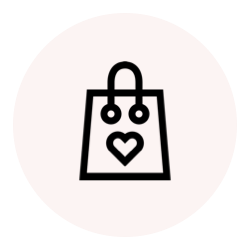 Product Details
Natural solution for better sleep
Reduce stress/anxiety
Provides deep touch pressure stimulation
Feels like a comforting hug
Great for cool and warm sleepers
5-star reviews
Tens of thousands of happy customers
4" diamond grid for uniform weight distribution
Quality stitching and construction
No bunching or excess heat
Premium, undetectable glass beads
Machine washable cotton layered cover
Large personal throw size (51" by 75")
Free Shipping
Hassle-free returns for 30 days
Payment plans with Afterpay
Questions? Email us at Hello@GetHoneybird.com
Weight Selection Guide
We recommend the blanket be around 10% of your body weight.
We suggest you go down a weight if you're on the border.
If it's not right for you, we can always let you exchange for a different weight!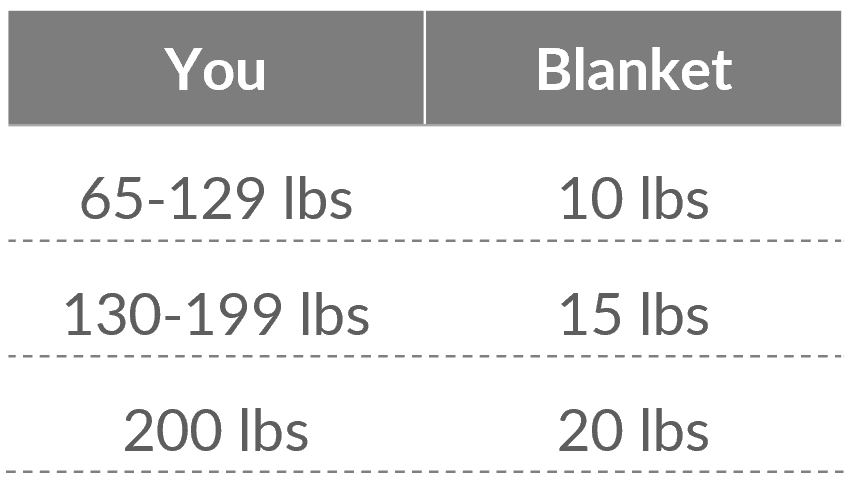 Best Blanket I Have Purchased
It was a gift and she is so pleased. Everything was as described. Attractive. 10lbs is manageable to move about. She is using on top of Duvet but when winter hits I imagine it will go under the duvet.
Best Blanket Ever
I love my weighted blanket. The first night i did not sleep well but since then i have slept wonderfully! Best money i ever spent
New experience
Using a weighted blanket is definitely a new experience. I'm 77 and have never done anything like it before. I think it's going to be positive and will stick with it as I get acclimated to THR feel.
I didn't know what I was missing.
I have been going back and forth about a weighted blanket for a while now. I was worried about feeling claustrophobic but it has not been an issue. I literally start yawning as soon as I climb under my blanket and have been sleeping so well. I did not even know that I had not been getting good rest.
I am a very light sleeper and any noise can wake me up so I love that this blanket is sound-free.
Highly recommend.